Those who are trained in computers or have a natural skill in using them often take it for granted that they'll know how to fix things when they go wrong – but for the masses, it can be a daunting task as well as very expensive and disruptive when it really need not be. Some problems have to be fixed by a professional, but when you think you can tackle it yourself, take a look at our self-help tips, advice, and helpful links to get started.
Resources
This section contains a variety of useful resources regarding computer hardware, software, and general support information. We have provided these links for your convenience and personal research. Inclusion of a link on this website does not imply that we are affiliated with the third party website's owners or sponsors. We are not responsible for the content or accuracy of those sites, or the products or services offered on or through those sites.
Known Issues
How to Check Your HP Laptop for the Synaptic Keylogger and Remove It
Last week BleepingComputer covered how some HP laptops have a keylogger, or really a debug trace, in a certain version of the the Synaptic keyboard driver. While the driver's ability to log keystrokes was disabled by default, it is still a serious security risk that should be fixed on all users of HP laptops. Before we get started explaining how to check your system for this particular driver, it is important to note that the keylogging was not placed in the driver for malicious reasons. It appears that it was instead being used by the driver developers to help them find bugs in the driver while it was being developed. Unfortunately, by mistake this debug trace function was not removed from the driver before it was released for production. With that said, if you have an HP laptop, you may be wondering if your laptop has the driver installed that contains this debug trace, or keylogging, feature. To see if you have the affected driver, you can go to the C:\Windows\System32\drivers folder and look at the properties of the SynTP.sys driver. If the Product version is listed as 19.3.11.37 16Aug16, then you have the driver installed that contains the keylogging/debug trace feature. For those who have the above driver installed, you should immediately download the latest driver available for your laptop that is listed on this HP support page. Even if you do not have the affected version installed, I still suggest you install the update if your laptop is listed as it is possible other versions may have been affected as well. Once you install this update, the SynTP.sys driver will be replaced with a version that has the debug trace removed and the keylogging capabilities are no longer present. If you regularly update the software on your laptops, then you may have this update installed already as it was released in early November 2017 when researcher Michael Myng reported the bug to HP.
FULL ARTICLE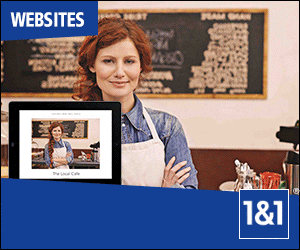 Helpful Links
Windows 10
Windows 8
Windows 7
Windows XP
On April 8, 2014, Microsoft ended support for Windows XP and Office 2003. As there will be no further patches for the software, anyone who continues to use Windows XP will now be at the mercy of hackers and at great risk of having their computer compromised. Basically, XP shares a good deal of software code with Windows 7 and 8 (as well as Vista). So, if the vulnerability that gets patched in Windows 7 also exists in XP, then hackers will know that there's a security vulnerability in XP that will never be patched. At that point, attackers can focus their viruses/malware on a program that exploits the vulnerability. Antivirus software will still provide limited protection, but once support for XP ends, other software companies are sure to follow suit with their own software. SOURCE
General Help
---
Software
Virus/Malware Removal
Utilities